The study of Pharmacy at Auburn University began in 1885 when the Board of Trustees of the (then) Alabama Agricultural and Mechanical College proposed that a course of study be offered in pharmacy. For the first ten years students were able to take preparatory courses in alkaloids, assaying, and some toxicology.
In 1895 Emerson R. Miller's appointment as the first assistant professor of pharmacy lead to the emergence of pharmacy as a four-year course of study. To be admitted to the study of pharmacy a student was required to be at least fifteen years of age, of good moral character, and able to pass courses in Geography, U.S. History, English, Math, and Latin. The four-year course of study culminated when the student was awarded the Bachelor of Science degree in Pharmacy. A postgraduate degree was also offered that required an additional year of residency.
By 1905, twenty years after the study of pharmacy was first proposed, Auburn had become Alabama Polytechnic Institute and the pharmacy curriculum enrolled 37 students. Within ten years that enrollment had grown to 109 students and constituted over 13% of A.P.I.'s student body of 810. While enrollment declined during World War I, the Department of Pharmacy continued to build its academic reputation. In 1919 Auburn's pharmacy lab was the most complete in the south. By 1921 pharmacy was incorporated into the newly designated School of Chemistry and Pharmacy
The very first pharmacy courses were offered in "Old Main" (now Samford Hall), Langdon Hall, and Hargis Hall. By 1897 a new "annex" was constructed and used by the departments of pharmacy, analytical chemistry, and mechanical engineering. In 1930 the Department of Pharmacy was moved to the newly constructed Ross Chemical Laboratory, one of the few building on campus that was built during the Great Depression.
---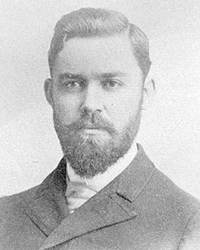 Emerson Miller
First Chair of Pharmacy
1896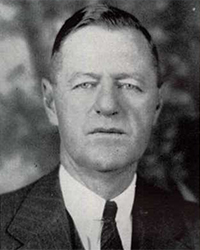 Lynn Blake
First Dean of the School of Pharmacy
1941-59
---
In 1939, the pharmacy curriculum was separated into three major divisions: pharmaceutical chemistry, pharmacology and pharmacognosy, and pharmacy. In 1941 the School of Pharmacy was established with Lynn S. Blake appointed as the first Dean. The new school enrolled 57 students, three of whom were women.
The World War II years saw enrollment plummet in both the School of Pharmacy as well as the university as a whole. But, thanks to the G.I. Bill, enrollment at college campuses across the country skyrocketed and Auburn was no exception. Enrollment at A.P.I. tripled in 1946 while the School of Pharmacy enrolled 226 students. By 1947 there were 298 students enrolled. Just one year later that figure jumped to 340 students. With the spectacular growth in enrollment, there was also a critical need for more classroom, laboratory, and office space. A.P.I. began an ambitious building program that included a new home for the School of Pharmacy.
Miller Hall was occupied in 1952 and dedicated in 1953. Considered to be one of the most modern pharmacy teaching facilities in the country, it was the first building designed and built exclusively for pharmacy on the A.P.I. campus.
Despite the fact that enrollment in pharmacy had exploded after World War II, Alabama still faced a shortage of qualified pharmacists during the 1950s. While some ten percent of the students enrolled in pharmacy were women, the decision was made to actively recruit women as well as men to study pharmacy. A newly graduated pharmacist could earn $265-$300 per monthÑwith substantial increases promised.
The 1,000th pharmacy degree was awarded in 1956, while a year later the very first MasterÕs degree was conferred. In 1959 Dean Blake retired having overseen a period of unprecedented growth for the School of Pharmacy.
In 1960, A.P.I. became Auburn University and Samuel T. Coker was appointed Dean of the School of Pharmacy. The curriculum was revamped to reflect changes in the pharmaceutical industry, specifically the fact that most pharmaceuticals were now being manufactured in factories. The course of study was extended to five years in 1961 and reflected a new emphasis on clinical pharmacy. By 1966 Auburn's School of Pharmacy boasted the largest enrollment of any pharmacy program in the southeast.
---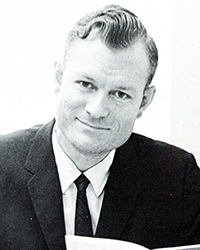 Dr. Samuel T. Coker
Dean
1959-73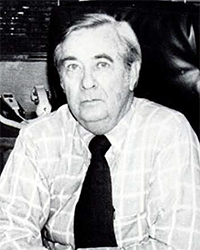 Dr. Ben F. Cooper
Dean
1973-87
---
Dean Coker stepped down as Dean in 1972 and Ben F. Cooper, Jr., Ph.D. was appointed as the third Dean for AuburnÕs School of Pharmacy in 1973. Curriculum changes were again underway to reflect an increased emphasis on clinical pharmacy, patient care, and biological and clinical sciences.
Students were also recruited more actively beginning in 1972. The resulting increase in applications allowed Auburn to become more selective in the students they accepted to the study of pharmacy. During this time period Auburn was successful in recruiting faculty actively engaged in pharmaceutical research. The pharmaceutical faculty have been and remain active in securing research grants to support inquiry into all areas of pharmaceutical studies.
In 1976 the School of Pharmacy dedicated a new building on the corner of Thach and Donahue. More than four times the size of Miller Hall, the new building provided new classrooms, a new Learning Resource Center, an auditorium, as well as much needed office and laboratory space. Miller Hall continued to be used to house the expanding Department of Pharmacy Care Systems.
By 1978 the schoolÕs departments were reorganized into the Department of Pharmaceutical Sciences, the Department of Pharmacy Care Systems, and the Department of Clinical Pharmacy Practice. The curriculum reflected a new role for pharmacy's concern for the patient's medical needs. Because of the additional work this role demanded, a partnership was formed with the University of Alabama Medical Center of Birmingham that allowed an additional year of study and led to the Doctor of Pharmacy (Pharm.D.) degree. The first class of ten students was admitted in June of 1980. Dean Cooper retired in 1987 and was followed by Dr. William Campbell who served as Dean from 1988 to 1992.
In 1994, Dr. R. Lee Evans was appointed as the fifth Dean of the Auburn University School of Pharmacy. Under his leadership, the school converted its curriculum to a Pharm.D. program in order to meet accreditation requirements. In November of 2000, the Pharmacy building was named in honor of W. W. Walker, founder of Birmingham-based Walker Drug Company.
---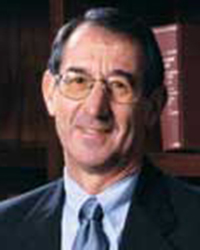 Dr. William H. Campbell
Dean
1988-92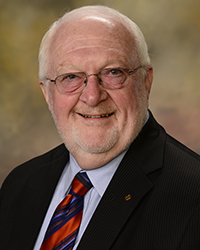 Dr. R. Lee Evans
Dean
1994-2017
---
On January 25, 2002 Auburn University's School of Pharmacy was named the James I. Harrison School of Pharmacy in honor of the contributions Harrison and his family have made to the field of pharmacy in the state of Alabama. Harrison's son, James I. Harrison, Jr., spoke at the dedication service of his family's desire to help move Auburn into the new millennium as "the premier pharmacy school in this country."
From that moment there was a commitment toward the construction of a new addition plus the renovation of the Walker building. The goal was to provide a larger, more modernized, specifically designed environment, such as electronically "smart" wireless classrooms to support the educational foundation of pharmacists for generations to come.
On March 1, 2006, the dedication was held for the new Education and Clinic Wing. The wing stands approximately on the site of the old auditorium. It occupies 45,000 square-feet of space and represents a portion of a $21 million plus construction/renovation project. Along with providing automated classrooms and wireless technology, the facility showcases state-of-the art learning environments including forty-four student-centered, team rooms; two new auditoriums; a student lounge; seminar rooms; and a pharmaceutical care clinic with ten exam rooms and a dispensary.
On May 15, 2017, faculty began moving into the Pharmaceutical Research Building, located within Auburn University's Health Sciences Sector. The 37,000-square-foot facility is state-of-the-art and has space for 14 principal investigators and more than 80 graduate students and research assistants. The facility is a major tool for HSOP investigators as they continue to improve healthcare outcomes for patients. Also in 2017, Dr. Richard Hansen took over the role of Dean, holding the position until 2022. He had previously served as Department Head in Health Outcomes Research and Policy.
---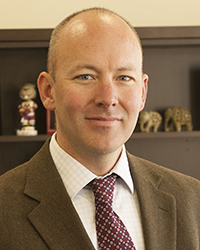 Dr. Richard A. Hansen
Dean
2017-22
---
On Feb. 4, 2022, the pharmacy program at Auburn took a historic step forward as the Auburn University Board of Trustees voted to elevate the school to a college. The move was in recognition oh pharmacy's continued growth, including expanded extramural funding fueling research programs and innovative academic programs develop the next generation of health care professionals and pharmaceutical scientists.
Information above was adapted from "The School of Pharmacy Auburn University A History by George M. Hocking, Ph.D."