Harrison School of Pharmacy
Faculty and Staff Directory
---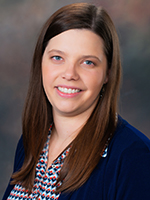 Reneè Delaney
Operations Manager, Center for Opioid Research, Education and Outreach
Unit: Research
Auburn University
Harrison College of Pharmacy
2238 Walker Building
Auburn, AL 36849
Email: rdelaney@auburn.edu
Phone: 334-844-8308
Fax: 334-844-8331
---
Bio
Education:
B.A., Psychology - Auburn, 2009
M.B.A. - Faulkner, 2020
---
Reneè Delaney was raised in southern Mobile County, Alabama and attended Auburn University, graduating in 2009 with a bachelor of arts degree in psychology. Upon graduation, she began working for the City of Auburn Public Safety Department. During her time with the City of Auburn, she was promoted to the position of Administrative Assistant working directly with the Public Safety Director and Chief of Police.
Throughout her tenure, she was able to work in some capacity with all local law enforcement officers and several throughout the state and surrounding areas. She obtained her executive master of business administration degree in December of 2020 from Faulkner University in Montgomery.
Delaney joined the Harrison College of Pharmacy in October 2021 as the operations manager for the Center for Opioid Research, Education and Outreach (COACH). Her multifaceted role provides operational support to the many investigators and practitioners affiliated with COACH.
Delaney resides in Auburn with her husband, John; daughter, Addison; and their family dog, Drake. She enjoys traveling and reading in her spare time and is happiest when she can spend quality time with her family and friends.
---