Employment at the Harrison School of Pharmacy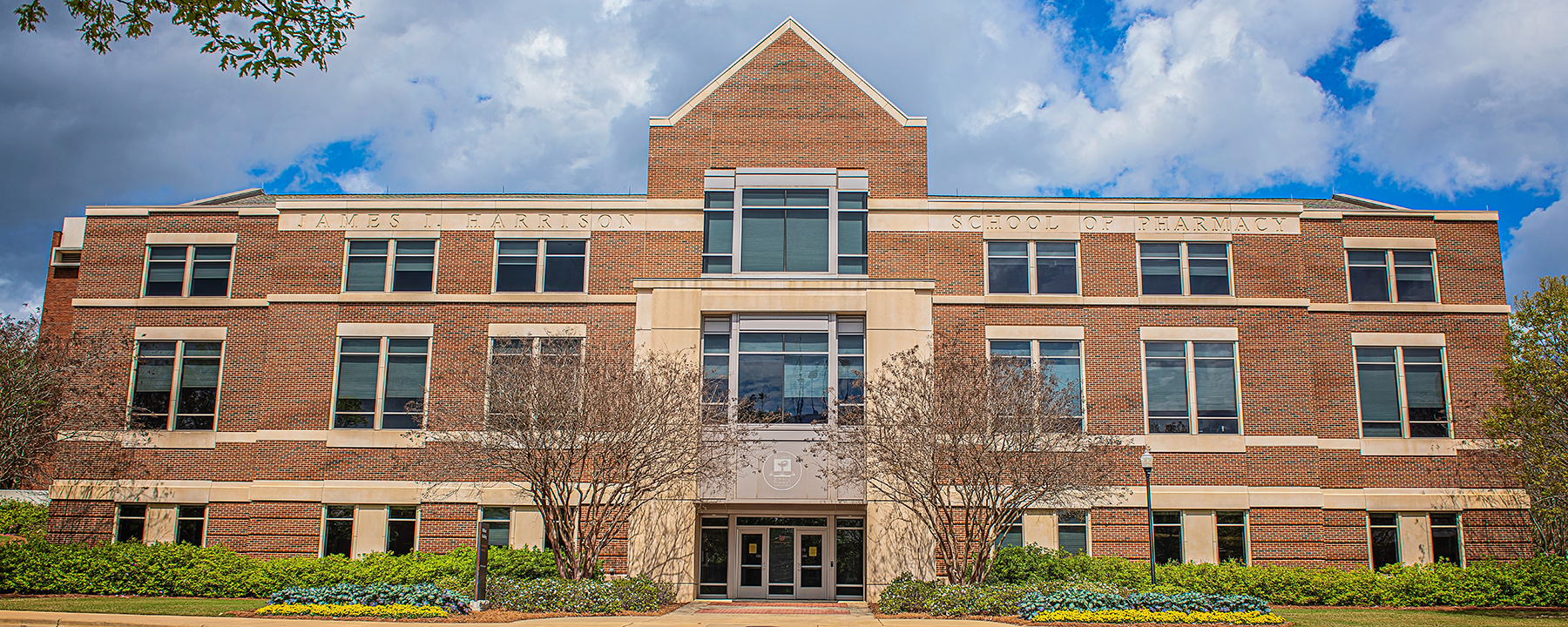 ---
The Harrison School of Pharmacy is the largest pharmacy program in the state of Alabama with campuses in Auburn and Mobile. Nearly 600 students are enrolled in HSOP's professional degree program. A major research institution, the school also offers master's and doctoral degrees.
Work for HSOP
The Harrison School of Pharmacy has a large and diverse work force with nearly 60 faculty members, almost 40 administrative/professional staff members and more than 500 preceptors around the state and region.
For more information on administrative positions at HSOP and at Auburn University, check out the Auburn University Online Employment site for a listing of open positions and directions for applying.
---
Current Open Positions:
---
OPEN POSITIONS
---
Unit: Academic Programs
Position: Associate Dean, Academic Programs
Application Link: www.auemployment.com/postings/26514
Description: The Associate Dean for Academic Programs serves as a senior member of the school's leadership team by providing on-going assistance and support to the Dean in the overall direction and management of the school, directing the school's Division of Academic Programs, serving on the school's Executive Committee, collaborating broadly with internal and external stakeholders to effectively enhance programmatic quality, identify opportunities, and solve problems, and providing leadership to various committees, teams, groups, and organizations at the school, university, state, and national levels.
Additionally, the position provides leadership to the admissions and recruitment processes and develop innovative models to attract, admit, retain, and graduate a highly qualified and diverse student body in both the PharmD and graduate programs; ensures all academic programs meet or exceed accreditation standards published by the Accreditation Council for Pharmacy Education (ACPE) and other relevant agencies; supervises, mentors, and evaluates the Directors of the Professional Program, Graduate Programs, Student Affairs, and Recruitment; ensures the successful attainment of all goals related to academic programs as described in the school's Strategic Plan; and provides leadership to broadly support student success, advocacy, and student organizations.
Administratively, the position manages budgets and develops, administers, implements, and monitors all school policies and procedures related to academic programs; represent the school in various University and external venues; and serve as a member of the University's Academic Affairs Council.
Along with Director of the Professional Program, the Associate Dean provides mentorship, direction, and support to the Curricular Coordinators, Professors of Practice, and other instructional faculty and staff; demonstrates the highest standards of personal and professional conduct in all interactions with all internal and external stakeholders, serve as a role model for collegiality, collaboration, servant leadership, diversity, equity, and inclusion, and positive interdepartmental collaboration, and proactively demonstrates support for the Profession of Pharmacy and the field of Pharmacy Education at all times.
For more information, click HERE or contact Dr. Dan Surry at dansurry@auburn.edu.
---
Unit: Clinical Affairs and Outreach
Position: Physician - AU Health Care and Education Clinic
Application Link: www.auemployment.com/postings/26725
Description: The Physician position provides medical services for the State Wellness Center in Montgomery, Alabama and Auburn University Health Care and Education Clinic at the Boykin Community Center in Auburn, Alabama.
The position provides full scope of primary care services which fall under field of training including but not limited to diagnosis, treatment, coordination of care, preventative care, and health maintenance; works collaboratively with members of the healthcare team including pharmacists, nurse practitioners, and nursing staff; and maintains collaborative practice agreements with authorized mid-level providers such as nurse practitioners, pharmacists, etc.
For more information, click HERE.
---
About Auburn:
Auburn, Alabama offers a unique professional and living environment, and is located approximately 100 miles south of Atlanta, Georgia, 50 miles from Montgomery, Alabama, 40 miles from Columbus, Georgia, and 120 miles south of Birmingham, Alabama. The Auburn and Opelika communities consist of approximately 100,000 people and offer a high quality of life with excellent schools and recreational opportunities. Auburn is a true multi-cultural college town with all the amenities associated with a full-service university.
Auburn University is one of the nation's premier land, sea, and space grant institutions. In the 2014 edition of U.S. News & World Report, it was ranked 48th among public universities. Auburn is a high research activity institution, offering Bachelor's, First Professional, Master's, Educational Specialist, and Doctor's degrees. Auburn University has 1,330 full-time faculty, and enrolls more than 30,000 students from all 50 states, the District of Columbia, Puerto Rico, the Virgin Islands and all across the globe, including approximately 25,000 undergraduates, 5,000 graduate students, and more than 1,000 professional students.
Auburn University is an EEO/Vet/Disability Employer
---