Pre-Requisite Admissions Requirements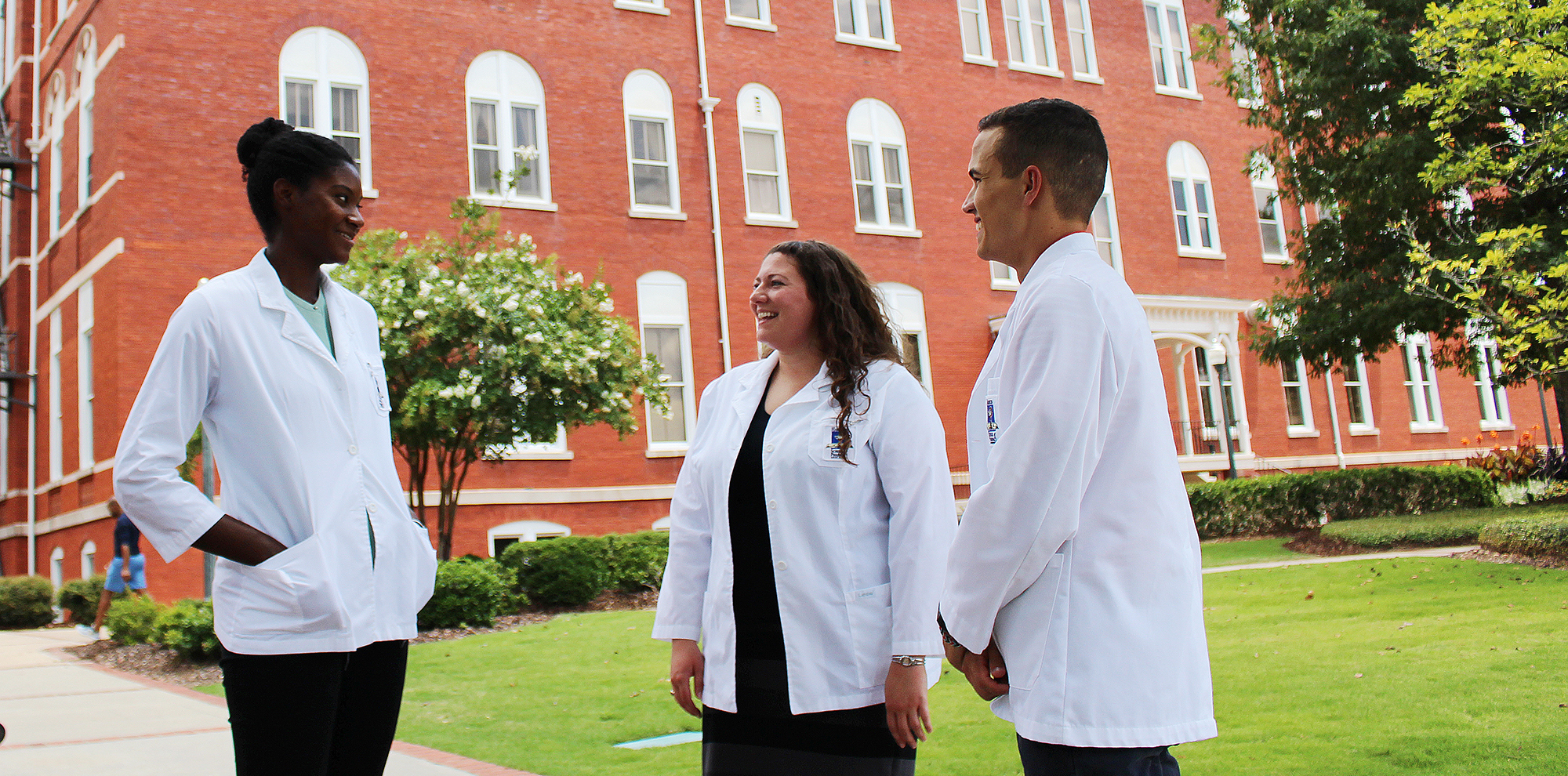 ---
Prior to enrollment into the Harrison College of Pharmacy, students must complete the Pre-Pharmacy program requirements. Usually this is done during the three years immediately prior to starting the professional curriculum, although alternative paths have been successfully followed by many students.
The prerequisite academic work required for entry into the Harrison College of Pharmacy's Doctor of Pharmacy (Pharm.D.) program consists of a minimum of 62 to 66 semester hours distributed as follows.
---
Humanities and Social Sciences (24 hours)*
English Composition (6 hours)
Additional Courses (18 hours)
Courses that are acceptable for meeting this requirement include, but are not limited to, History, Literature, Fine Arts, Philosophy, Religion, Foreign Languages, Ethics, Speech, Communications, Economics, Political Science, Anthropology, Geography, Sociology, and Psychology.
*Applicants that will enter the HCOP with a baccalaureate degree are required to complete the English Composition requirement, but may be waived from additional Humanities and Social Science requirements.
---
Science and Math Core (38-42 hours)
General Biology (4 hours)
General Chemistry with Laboratory (8 hours)
Organic Chemistry with Laboratory (8 hours)
Human Anatomy and Physiology (8 hours) OR Upper Division Physiology (4 hours)**
Microbiology with Laboratory (4 hours)
Calculus (4 hours)
Statistics (3 hours)
Biochemistry (3 hours)***
**Acceptable courses include Mammalian, Vertebrate, Human, or Animal Physiology
***Microbiology and Biochemistry must be taken at a college/university that awards bachelor's degrees
---
These courses represent the minimum requirements for admission to the Harrison College of Pharmacy's Doctor of Pharmacy Program. Students are advised to carefully evaluate their academic preparation for a doctoral program.
Students seeking baccalaureate degrees from their undergraduate colleges/universities should follow appropriate plans of study as directed by their advisors.
Undergraduate students in Biomedical Sciences at Auburn University and the University of South Alabama seeking a bachelor's degree after enrollment in the Pharm.D. program should follow plans of study as directed by their academic advisors to assure that all degree requirements are met.
---